Meet Aeromon at COP28
A COP, or "Conference of the Parties," is the United Nations' annual climate change conference that convenes world leaders to combat climate change. It involves governments that have ratified international climate agreements like the Paris Agreement, alongside attendees from civil society, the private sector, and media. Since COP21 in 2015, the focus has been on implementing the Paris Agreement, which aims to limit temperature rise, adapt to climate change, and align finance with emission reduction and resilience goals.
COP28, hosted by the United Arab Emirates in Dubai from November 30 to December 12, 2023, is critical as it concludes the first global stocktake, the primary tool for assessing Paris Agreement progress. Key issues include developing a roadmap for accelerated climate action, operationalizing the loss and damage fund, and defining an adaptation framework. 4 "Paradigm Shifts" defined by the COP President-Designate are:
Accelerating the shift from fossil fuels to alternative energy sources.
Overhauling climate finance structures and mechanisms.
Emphasizing the importance of individuals and the environment in climate mitigation efforts.
Ensuring comprehensive inclusivity at the summit, including women, Indigenous populations, local communities, youth, and subnational stakeholders.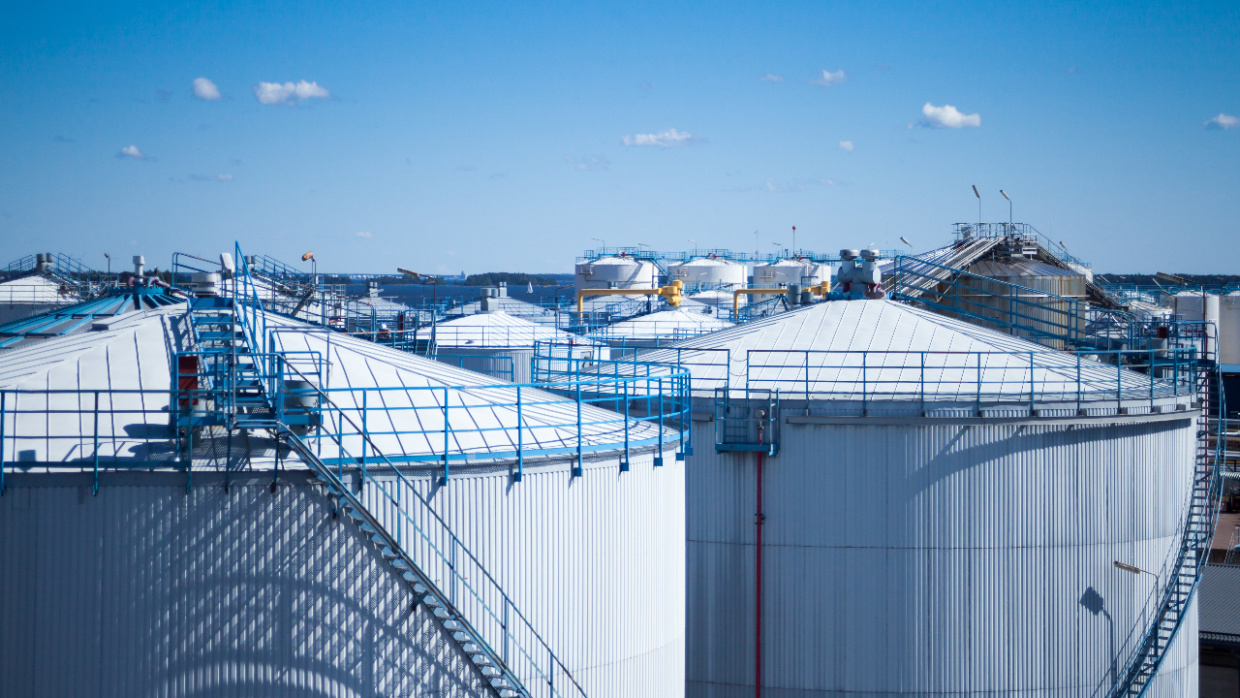 About Aeromon
Aeromon is a global front-runner in unmanned aerial vehicle (UAV) assisted emissions monitoring technology and services. At the Finnish pavilion, you can learn about new opportunities to mitigate and track diffuse airborne emissions. We help you to decarbonise your industrial production, transport and storage when you work with methane, other volatile organic compounds (VOCs) or other chemicals.
An increasing number of companies have benefited from the site-level "top-down" method added to the traditional source-level "bottom-up" approach to estimating site emissions. With our technology and experts, you can determine your fugitive emission sources, concentration levels, leakage locations and volumes. Our real-time measurements support your process development and operations as well as reporting according to OGMP 2.0 Level 5 and EN17628 requirements. With the ability to measure over a dozen parameters simultaneously, we provide you with the data in layered visualisations of the emission dispersion of various compounds.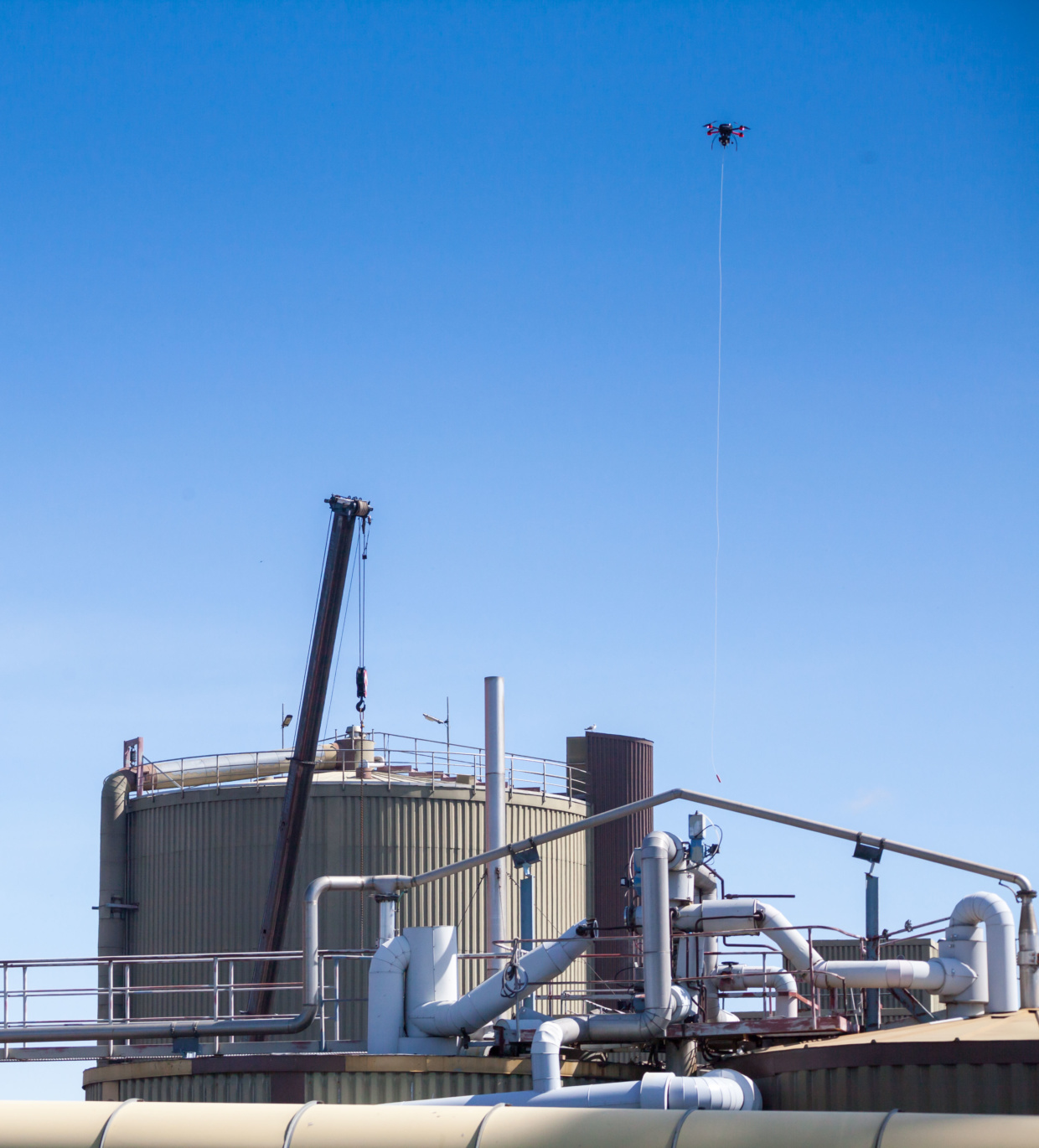 Aeromon has been measuring various emissions and digitalising the measurement industry since 2014. Our roots are in Finnish academic research on experimental physics. We have experience in measuring a wide variety of airborne pollutants, as we started by measuring the gas components produced by combustion processes. We have since expanded to include the study of malodorous and greenhouse gases, and other industrial chemicals in the air, depending on customer needs.
Today, Aeromon monitors a wide range of airborne emissions, including gas components, particulates and noise. Many substances often need to be monitored simultaneously, as odours, for example, are rarely caused by a single compound. Our expertise will help you face the challenges of flaring and other issues rapidly gaining much more attention than before.
During our first decade, we have constantly been working to develop our sensor selection, measurement methods, algorithms, understanding of data and expertise in reconciling results from different measurement principles. Using a modular design, our BH-12 device can measure multiple pollutants in numerous configurations and quantify even low emission rates. Our experts help you to choose the most suitable measuring methods for your needs, and with our partners, we help you to perform measurements by different methods and at various customer sites, onshore and offshore.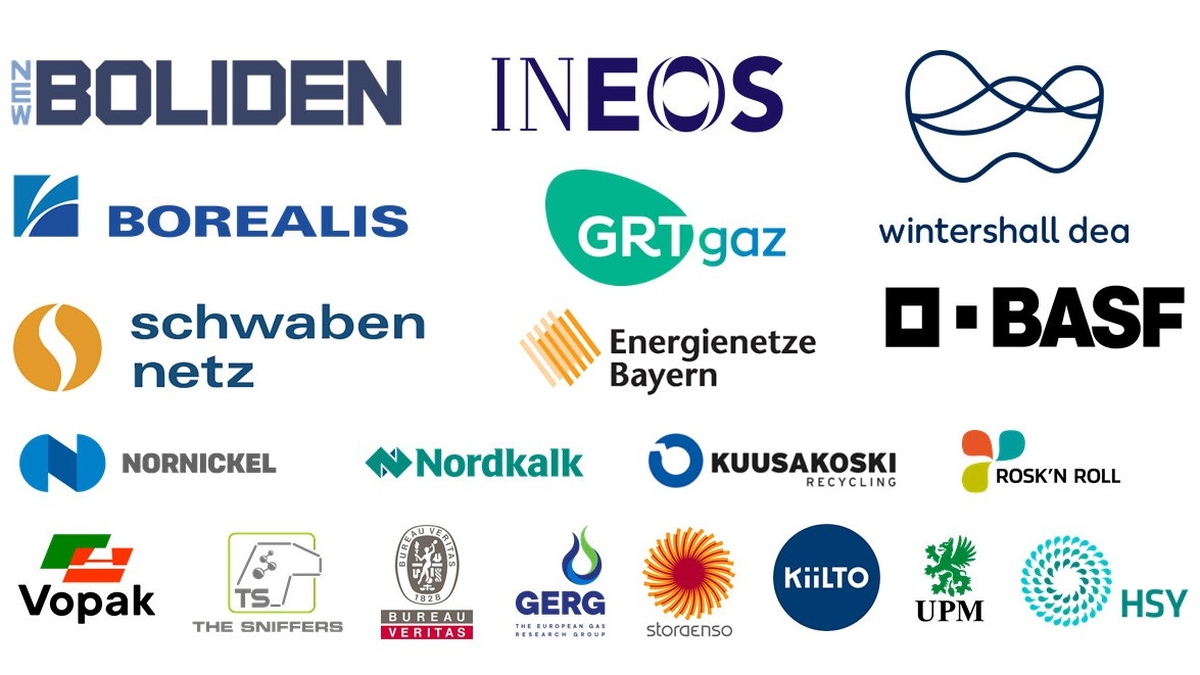 Trusted by leading companies in making emissions history
The measurement services we offer have been creating value in various multinational industries since 2014. We have experience in measuring a wide variety of airborne pollutants, our reports helping our clients in progressing with sustainability goals and improving emission reporting according to for example OGMP 2.0 Level 5 and EN17628 requirements.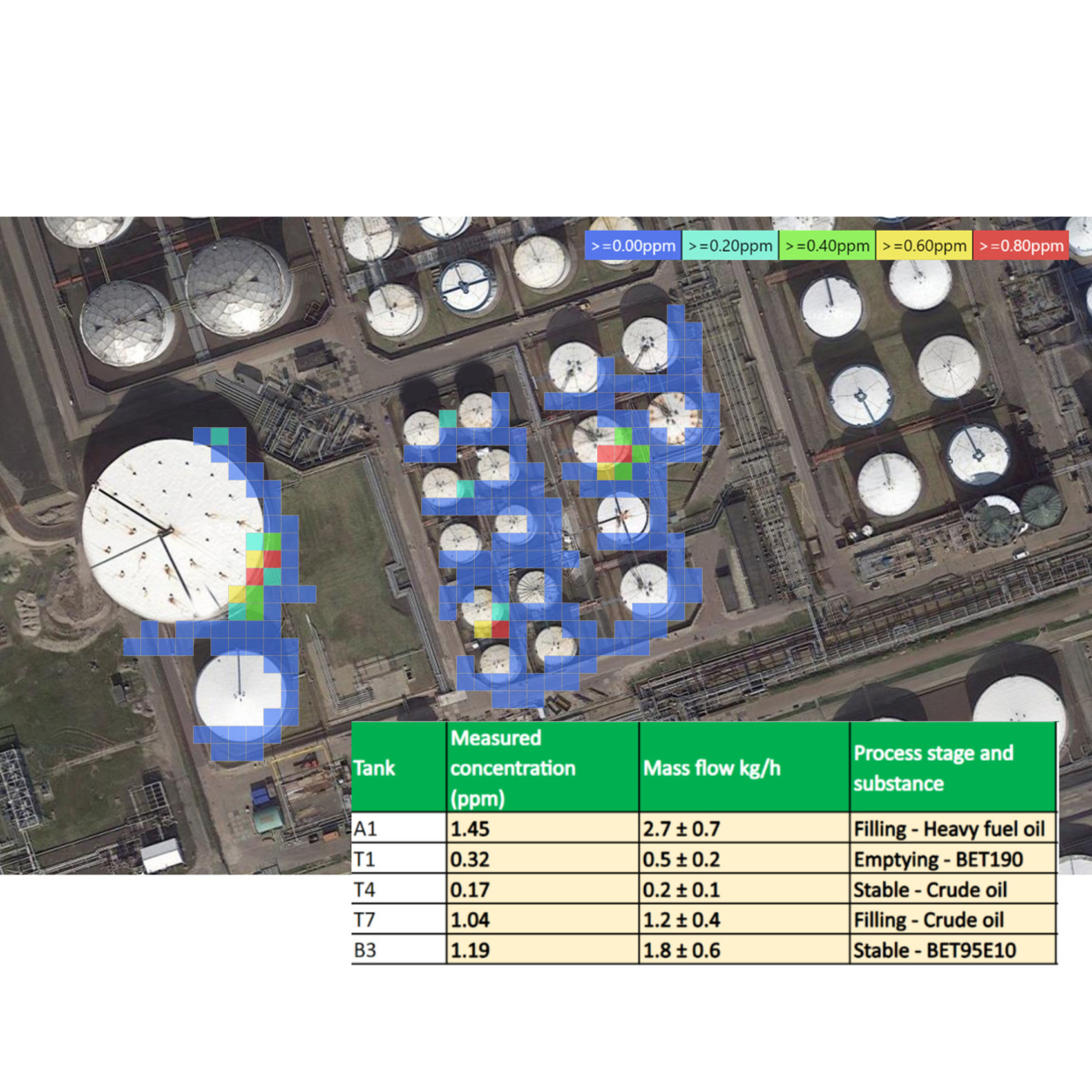 Unrivaled data
Our unique solution gives you:
Fugitive emission sources and concentration levels
Leakage locations and volumes
Layered visualisations of the emission dispersion of various compounds
Real-Time measurements to support process development and operations
Contact us to learn more!