GRTgaz is a major player in the European natural gas transmission and storage industry. In France, the company operates more than 32,000 km of buried pipelines that transport gas from suppliers to consumers connected to its network. Its main subsidiaries are Elengy, which operates international liquefied natural gas (LNG) terminal services, and GRTgaz Deutschland, which operates the MEGAL transmission network in Germany.
In 2016, GRTgaz set an ambitious strategic goal of dividing its methane emissions by three by 2020. GRTgaz successfully hit this target and continues to work to reduce its methane emissions. Its current goal is an 80% reduction between 2016 and 2025.
GRTgaz now aims to lead in developing new, efficient ways of measuring methane emissions.
-We want to continuously improve our emissions-monitoring management to provide the best reporting for national authorities, organisations such as the Oil & Gas Methane Partnership (OGMP) and the public. We also aim to lead the industry in monitoring and reporting on methane emissions, explains Adrien Sag, Methane Emission Reduction Strategy Manager at Sia Partners, official partner of GRTgaz.
As part of the OGMP 2.0, GRTgaz was rated as meeting the Gold Standard in 2021 and 2022, a recognition of GRTgaz's results over the past several years, its notable improvements in data reliability and its commitment to continuing to reduce methane emissions in the coming years.
Companies that join the OGMP must adhere to the group's framework requirements in their annual reporting. To receive a gold-standard rating, companies must achieve Level 4 reporting for all assets and demonstrate efforts to reach Level 5 within three years for operated assets and within five years for non-operated assets.
Aeromon and Bureau Veritas executed integrated bottom-up and top-down measurements at the Etrez site
GRTgaz piloted OGMP 2.0 site-level measurements with Bureau Veritas and Aeromon at a natural gas compression station in Etrez, eastern France. Bureau Veritas performed the source-level (OGMP 2.0 Level 4) methane emission measurements while Aeromon was in charge of the site-level measurements outside the buildings. They used Aeromon's sensors in both a handheld device and a drone.
-Aeromon then provided data analysis, emphasises Adrien Sag.
Bureau Veritas, leveraging the Emission Services team, executed source-level measurements of one compressor's train using a flame ionization detector (FID) and an optical gas imaging (OGI) camera. Bureau Veritas' team checked for leaks. Every single measurement was recorded in a dedicated property database, GEF digital platform, for traceability and future quantification.
Aeromon and Bureau Veritas's integrated team took concurrent site-level measurements with different devices to have two complementary measurements from the same air mass. Both data streams were used to quantify the emissions at the source level. To ensure they collected the right data, Aeromon's specialists directed the drone in real time using sensor measurements.
-Our global partnership with Aeromon is based on the concept of integrated solutions that combine innovative technologies, emissions expertise and field experience, says Andrea Di Lillo, Bureau Veritas's Business Development Global Director.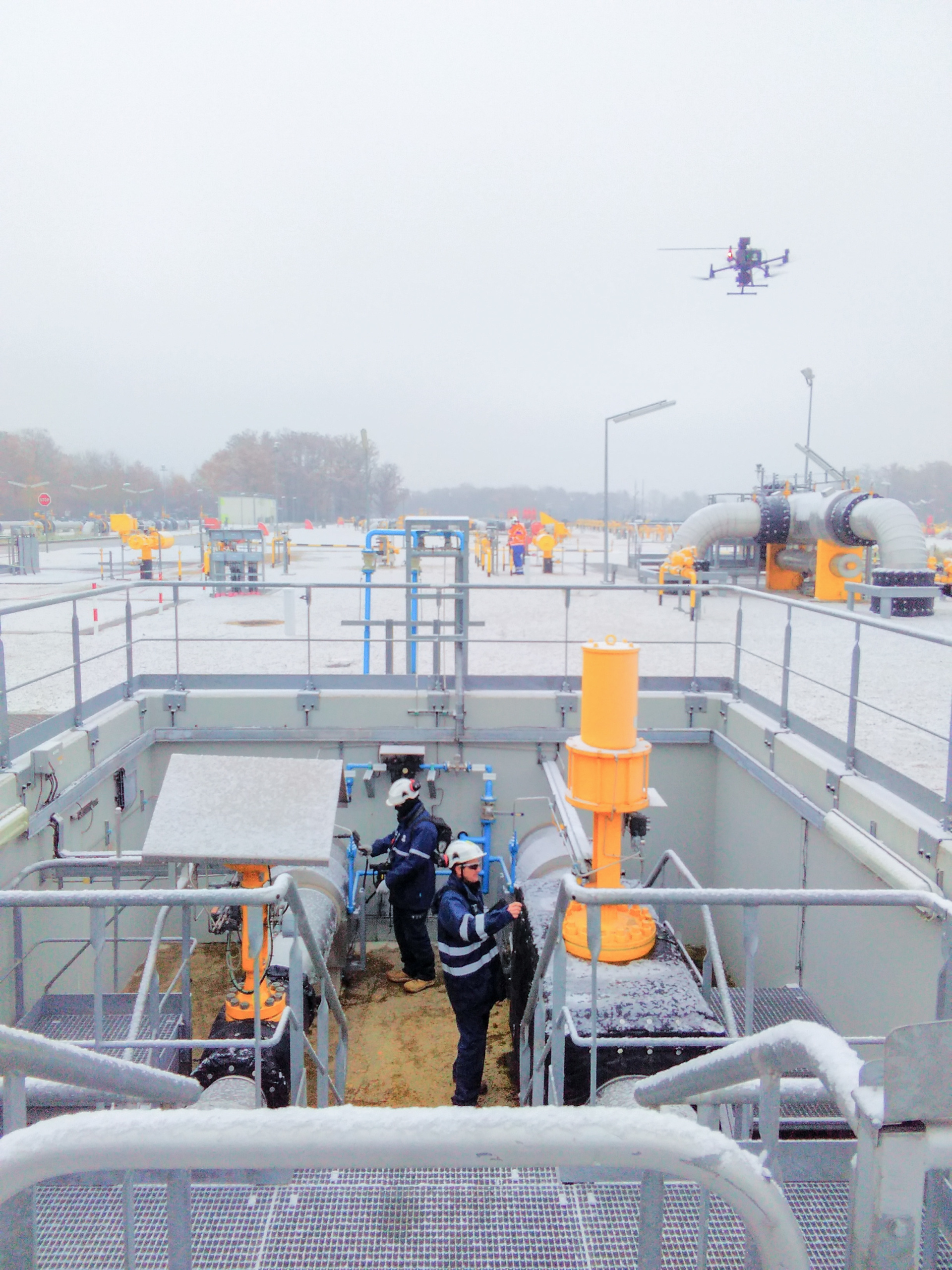 The biggest challenge lies in reconciliation
Reconciliation, the final step in OGMP 2.0 Level 5 monitoring, is the process of comparing Level 4 source-level inventories with site-level quantification to generate Level 5 asset-emission estimates. Reconciliation helps to improve accuracy, thoroughness and confidence in the reported emissions.
Upon receiving the measurements, GRTgaz performed the reconciliation with support from Aeromon and Bureau Veritas.
–The goal was to see the difference between what was collected on the ground by the traditional measurement methods and what was quantified at the site level with Aeromon's sensors, says Michel Pinet, who is responsible for network monitoring at GRTgaz.
Reconciliation requires understanding each technology used and the uncertainty level of each method.
-For a good reconciliation, we need to be sure that the measurements collected from different sources tell us about the same things. We have to get the right level of granularity in order to be able to compare the same parameters between two approaches, explains Jonathan Martinez, Project Manager of Bureau Veritas.
–Then, another important prerequisite is being sure that, during the source-level measurement activity, we properly locate each detected leak on the asset's site map, Jonathan Martinez continues.
A good reconciliation raises the accuracy level of the quantified emissions.
–Bottom-up and top-down methods differ in their accuracies so, when we compare results from the two methods, we have to understand the methodological differences between them, Jonathan Martinez adds.
Read more on Aeromon's Leak Detection services!
Risk assessment and weather are important factors
Top-down measurement planning needs to account for additional factors that have less of an impact on the old process.
-Drones are a new risk to include in risk assessments. We assessed drone-related risk systematically with Aeromon's participation and defined operational rules with GRTgaz to ensure safe working conditions, says Michel Pinet.
For example, during the pilot project, the drone was not allowed to fly above the equipment in order to avoid the risk of it falling onto the infrastructure.
-Weather is also important. Drone measurements are impossible when there is too much or too little wind, when it's raining and when it's snowing, Michel Pinet adds.
Proper procedures and multiple measurements
-From the report Aeromon gave us, we learned more about factors that may affect the measurement and reconciliation results. That was one of the main points of this experiment, Adrien Sag says.
Aeromon understands how weather affects measurement results and what weather conditions result in reliable figures.
-One of the factors that sets Aeromon apart from their competitors and makes collaborating with them so valuable is their quality assurance procedures, which include emission background measurements. For instance, when you measure a source, there may be some upwind emission from another source – or sometimes from another facility close by – that you must not associate with this group of equipment or asset. Data quality is for Bureau Veritas a major objective, and we know that this is the result of a structured methodology and entails reliable tool calibration, Andrea Di Lillo says.
One of the factors that sets Aeromon apart from their competitors and makes collaborating with them so valuable is their quality assurance procedures

Andrea Di Lillo, Business Development Global Director, Bureau Veritas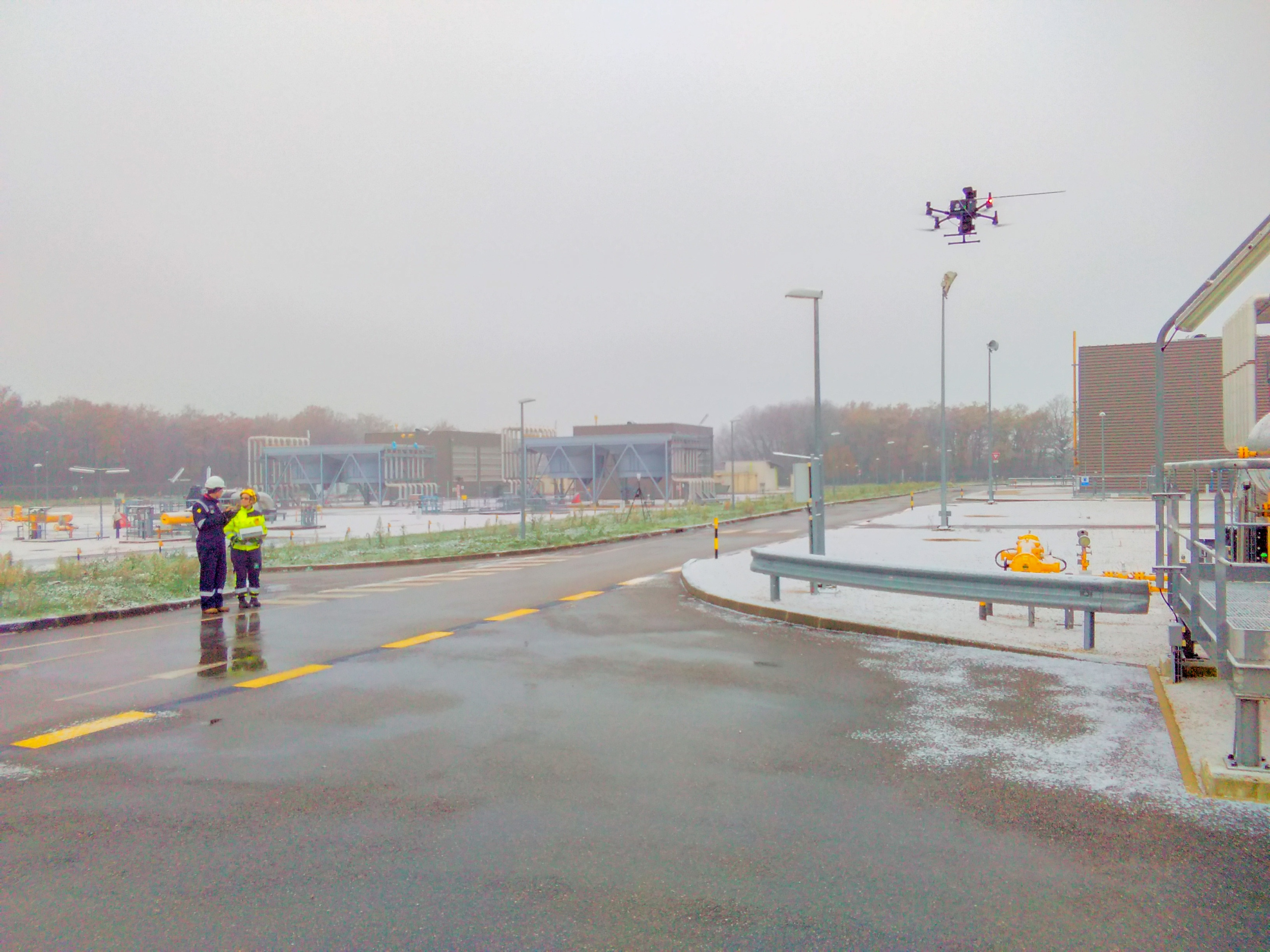 Flexible sensor installation
According to Jonathan Martinez, a second advantage of working with Aeromon is the flexibility of their sensor installation. It is possible to have more than 10 sensors installed on one module at the same time, allowing the drone to measure, for instance, all of the carbon dioxide (CO2), carbon monoxide (CO), ammonia, methane and other volatile organic compounds (VOC) at the same time.
-You can make two measurements and two quantifications using the same module with a single flight, so you don't need to duplicate the analyses, the pilot or your efforts, Jonathan Martinez continues. -The comprehensive range of compounds Aeromon can cover is one of the main reasons why we selected them.
The comprehensive range of compounds Aeromon can cover is one of the main reasons why we selected them.

Jonathan Martinez, Project Manager, Bureau Veritas
Read more on Aeromon's technology and service!
More site-level measurements coming up
-We will do more site-level measurement projects this year at other sites. We want to improve the quality of the reconciliations, Michel Pinet says.
In addition to the voluntary OGMP 2.0 rules, there is also a European methane regulation on its way. Site-level emissions monitoring and reconciliation may soon be required of big industrial players in EU countries.
We want to improve the quality of the reconciliations

Michel Pinet, GRTgaz
Do you want to know more about the OGMP 2.0? Read answers to frequently asked questions here!